Our mission at Enveed Superfood is to help you adapt to a natural lifestyle. Our development pipeline is honest and transparent, because we believe the American public deserves to be educated about both the importance of centuries-old, natural supplements, and the necessity of a well-functioning and safe supply line. We understand the importance of delivering products that our clients can trust. That's why our team knows everything about our products from seed to packaging, and are involved in every step of the process—something which we take great pride in, and consistently produces high-quality products. With our dependable batch-to-batch blends, you can always look forward to the same superior experience with Enveed Superfood.
HYDRATION
Unlike other mixes, Hydration is mixed with recovery-essential amino acids, such as BCAA to restore muscle breakdown, and glutamine to help reduce cramping and muscle fatigue, keeping you busy post workout.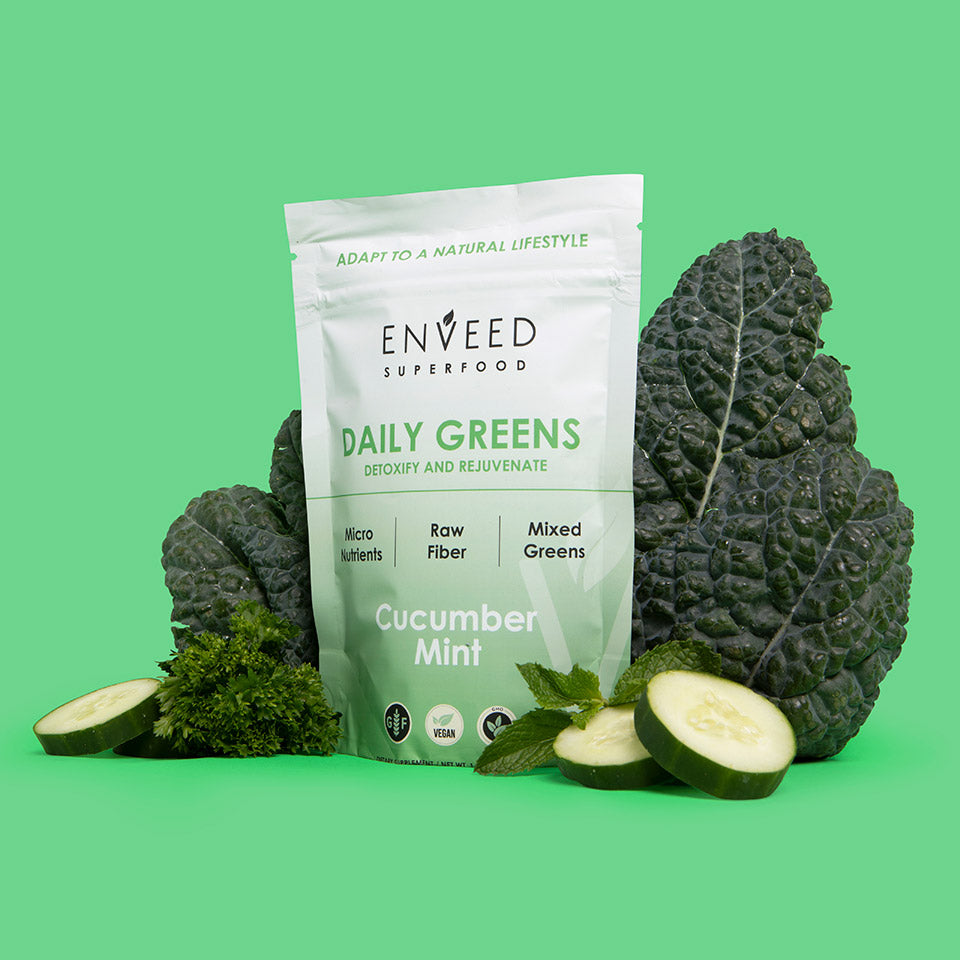 DAILY GREENS
Promote healthy immune function in the body with this Daily Greens blend, infusing your diet with natural fibers to gently aid digestion and nutrient absorption, maintaining level blood sugar and supporting circulation.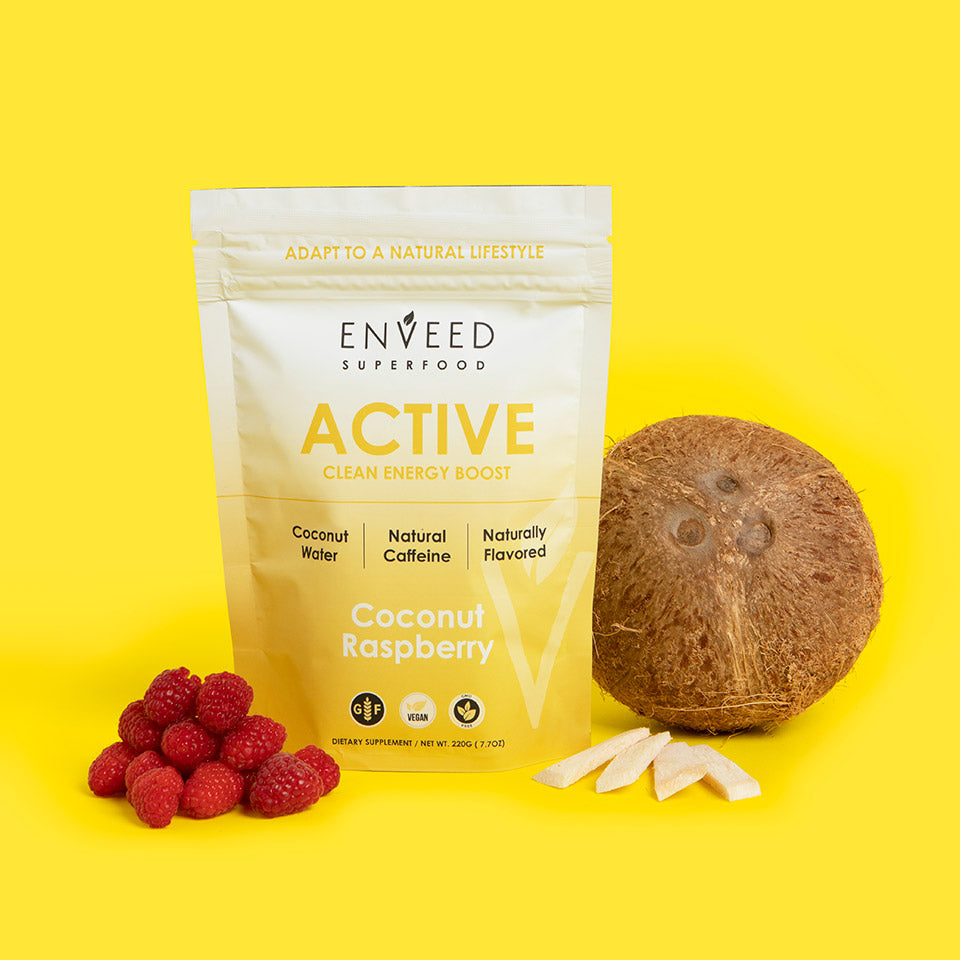 ACTIVE
Included beets give a nitric oxide boost for muscle health, while size natural adaptogens help improve oxygen intake while boosting immune support. Additional pomegranates add healthy antioxidants and Vitamin C while promoting recovery.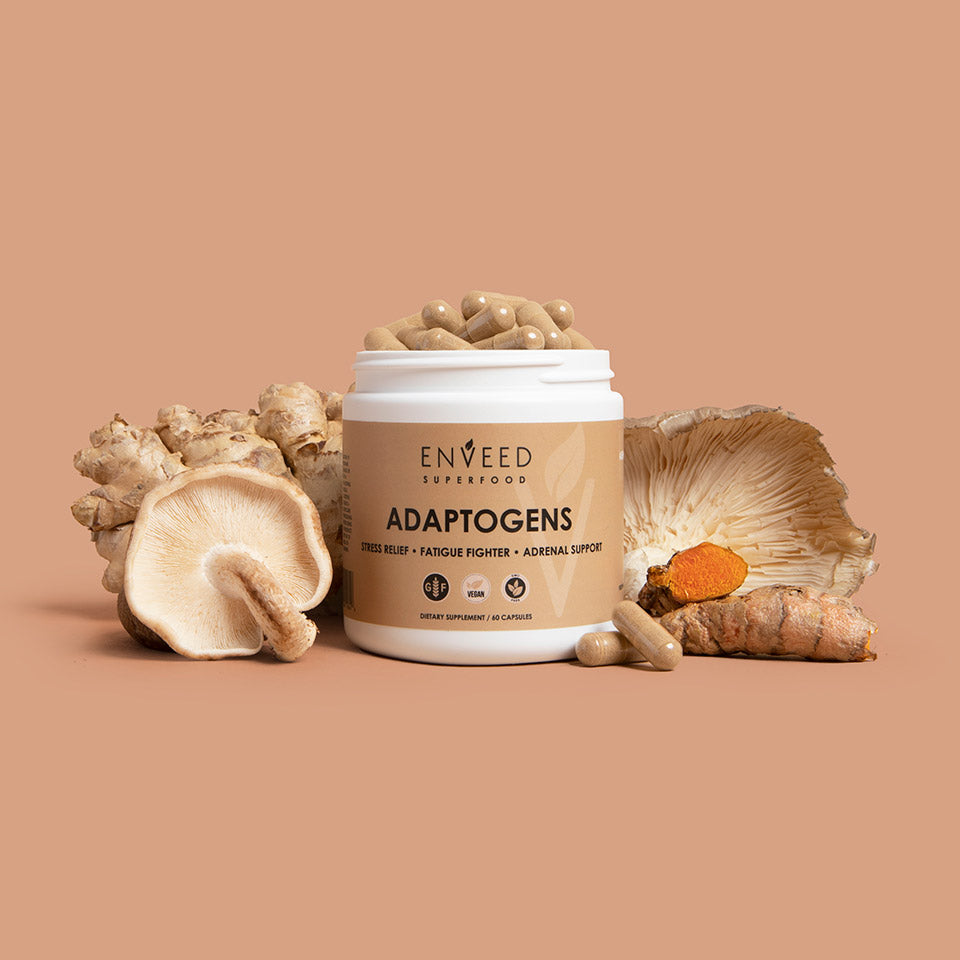 ADAPTOGENS
Adaptogens help promote your immune system, and support liver health. Alleviate the occasional blues feeling while helping your body's ability to adapt to stressors for a fuller, happier life.